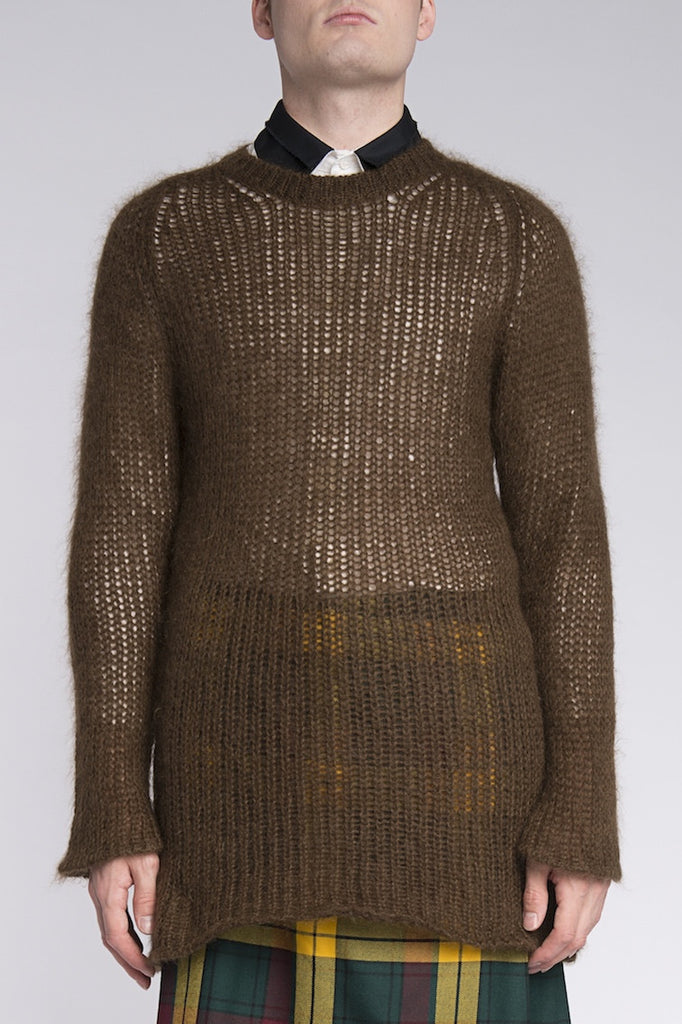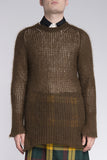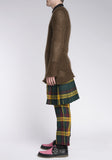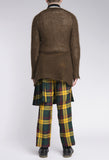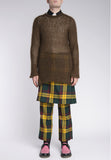 COMME des GARÇONS
Long Mohair Knit
COMME des GARÇONS Homme Plus long mohair knit from the 2003 Autumn/Winter collection. It features an elongated design and loose knit mohair fabric.
Size — Free
Shoulder — 45 cm
Chest — 48 cm
Sleeve — 71 cm
Length — 88 cm
Material — 63% Mohair, 30% Nylon, 7% Wool
Care — Do not bleach, Use warm iron, Dry clean only
Country of Manufacture — Japan
Year of Manufacture — AD 2003
Please note — dot COMME's collection is pre owned and therefore may have a degree of wear.
Designer — Rei Kawakubo, founder and creative director of COMME des GARÇONS, is arguably the most influential designer of all time. A designer with no formal training who marches to the beat of her own drum. Celebrated as creator of the deconstructed and uniform black looks in the early 80′s now synonymous with high end fashion. Never wanting to remain stagnant, she added to her colour palette and has been the originator of many a trend, always staying ahead of her contemporaries. Impossible to sum up the influence Kawakubo has had on fashion today in a single paragraph!